Home » Accomodations » Streym Hotel
Streym Hotel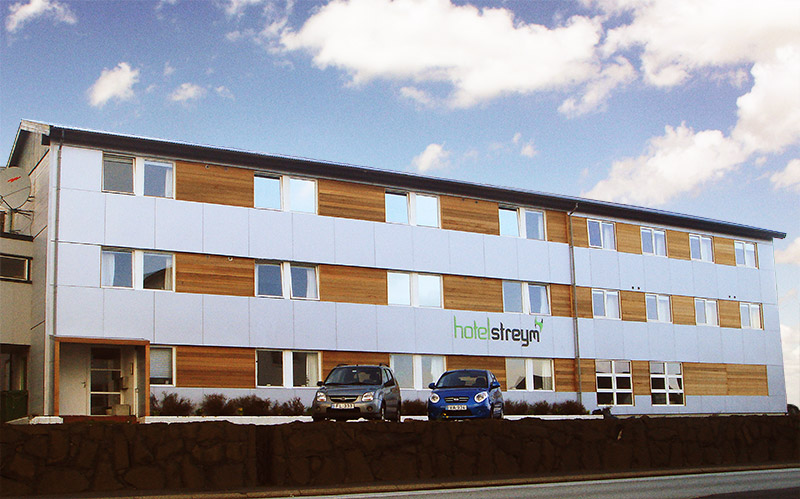 Hotel Streym is the newest hotel in Torshavn, the Faroe Islands. Our hotel is located right by the center of Torshavn, while still featuring a seaside view, making it the perfect setting for your stay in the Faroes. Hotel Streym is a modern hotel offering you all the essential services and facilities required to make your stay as comfortable as possible.
We aim to always be your first choice for staying in Torshavn. We do this by providing excellent service at very reasonable prices.
We look forward to welcome you to Hotel Streym!
Location
Hotel Streym is well located within walking distance from the center of Tórshavn, where you will find shops, restaurants, nightclubs and anything else offered by the smallest capital in the world.
Room Info
Hotel Streym has 26 rooms, divided into 6 single- and 20 double rooms.
All our rooms are decorated in modern light colors, and include, private bathroom with heated flooring, a workspace and an easy chair. Every room also has a telephone and satellite TV.
It is possible to access our broadband internet connection directly from your room, so you can check your e-mail on your laptop. Ask in the reception for details.
Most our double rooms feature a seaview over Nólsoyarfjørð.