Home » Categories » Adventure & Eco Travel
Adventure & Eco Travel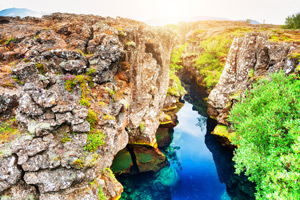 Adventure Travel is for those travelers who wish to actively participate in their vacation. They generally visit places where the focus is on the local nature and environment. Scantours offers trips for everyone from the highly adventurous and athletic and to those who wish to more quietly observe the world around them. There are trips for cyclists, skiers, kayakers and hikers. We also offer cruises to rarely visited places like Greenland and Arctic Norway (Svalbard) and Antarctica. Or perhaps you would enjoy a stay in an Ice Hotel or Igloo, a once in a lifetime experience, with reindeer and dogsled safaris.
Browse through the selection of Adventure Vacations below and call or e-mail us with any questions or requests.
Scantours specializes in customized itineraries for groups and individuals.