Home » Accomodations » Hotels » Faroe Islands
Faroe Islands Hotels
Gjogv, Faroe Islands, Faroe Islands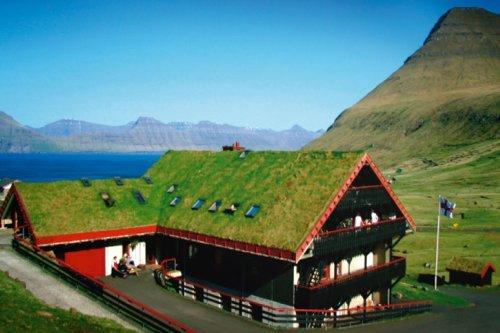 Hotel Tórshavn has a fantastic location with a stunning view of the harbour in the front and the Town Hall Square in the back.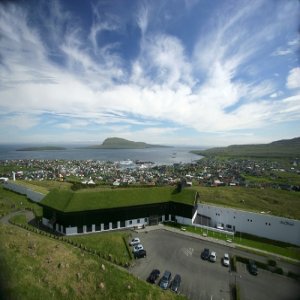 Situated in the heart of the worlds smallest capital, within walking distance of the harbour and the historical part of town, Hotel Hafnia is the perfect setting for your stay. Within walking distance you will find attractions, information office, shops and nightlife. From the hotels roof terrace, there is a unique panoramic view over the whole town. The Airport Shuttle provides transportation to and from the hotel. Payment is to be settled directly with the driver, and it stops right outside the front door of the Hotel. Our restaurant is located on first floor overlooking the main street. We are well known for our international cuisine offering a variety of international courses as well as faroese specialities prepared and served by inter-nationally trained chefs and restaurant staff. We are more than happy to assist you, and help you decide on a wine complimenting your order. We recommend our guests to reserve a table in advance, and note if there are any special request at your dinner party We look forward to welcoming you to Hotel Hafnia.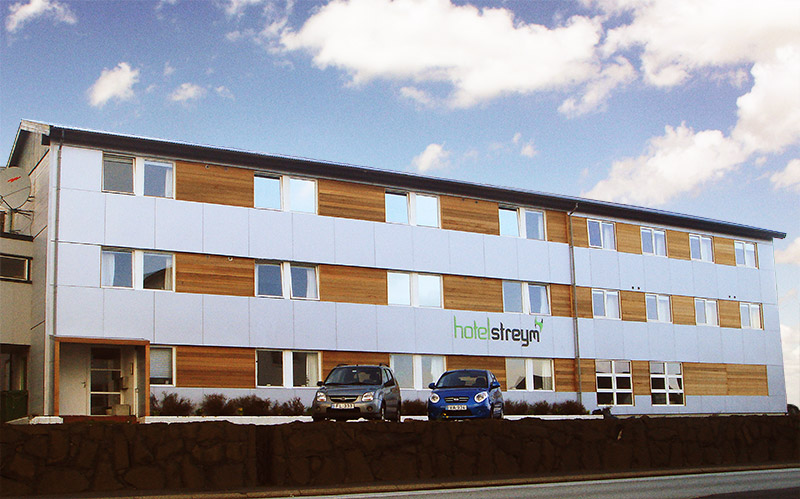 Hotel Streym is the newest hotel in Torshavn, the Faroe Islands. Our hotel is located right by the center of Torshavn, while still featuring a seaside view, making it the perfect setting for your stay in the Faroes. Hotel Streym is a modern hotel offering you all the essential services and facilities required to make your stay as comfortable as possible. We aim to always be your first choice for staying in Torshavn. We do this by providing excellent service at very reasonable prices. We look forward to welcome you to Hotel Streym!
Hotel Tórshavn is a modern hotel, a place for you to enjoy a relaxing moment in the nice and light rooms, designed in warm and feminine colours.
Vagar Island, Faroe Islands
Vagar Island, Faroe Islands
Hotel Vagar is the perfect setting for your stay on the Faroe Islands, whether you want an active holiday, or just want to get away from the daily rush. All rooms have ensuite facilities, satellite-TV, radio, telephone and mini bar. The hotels restaurant offers daily and International breakfast buffet, a traditional lunch menu, and an International a la carte menu, including Faeroese specialties. In other words, Hotel Vagar provides you with the best facilities and services of a comfortable hotel. Our staff, and the islanders, will do their utmost to make your stay a pleasant one. The bird cliffs, trout fishing, hiking, and don't forget the fresh air. Vagoy has it all. Hike in the unspoiled wilderness to dramatic waterfalls, and visit the beautifully situated lakes with rich opportunities for trout fishing. Or what about a day's trek on the rare Faroese pony? Experience the Faroese way of life, or let your mind wander a couple of centuries back with a visit to the museum in Kalvalio. We provide all these opportunities and more, just for you.