Home » Accomodations » Sokos Hotel Vaakuna
Sokos Hotel Vaakuna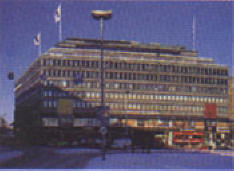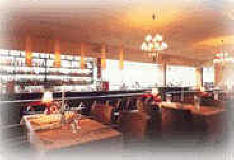 The beautiful Functionalist Sokos Hotel Vaakuna is located on the best spot in town, in the centre of everything, with all of central Helsinki within easy reach. The hotel comprises 270 rooms for non-smokers with sound-insulated windows and individual room cooling system. From the balconies of the rooms on floor 9, you see Helsinki in all its glory. The hotel also has 6 comfortable meeting rooms.
The present ambience of the hotel, completed in 1952, is a splendid show of Finnish design traditions. The hotel is protected by the National Board of Antiquities.
Location
Situated in the best location of Helsinki city centre.
Location
- 21 km from the airport
- bus station right next to the hotel
- railway station right next to the hotel
- parking at the Forum indoor car park
Room Info
This comfortable hotel, refurbished during 1995, offers a real restaurant extravaganza.
- 274 rooms, of which 97 no smoking
- 2 saunas
- Memphis, Vaakuna 10th Floor: Brasserie, Dance Bar, Dining, Terrace