Home » Accomodations » Radisson Blu Seaside Hotel
Radisson Blu Seaside Hotel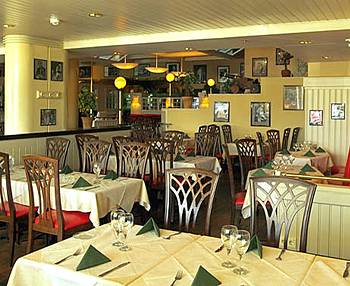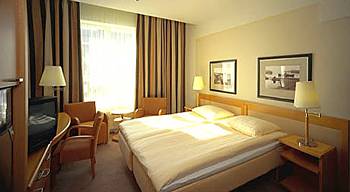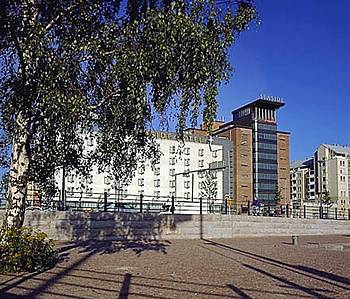 Nestled right by the sea in the city centre, the Radisson SAS Seaside Hotel is a great choice for both business travellers and families on holiday. A former dairy laboratory and cheese factory, the building that houses the hotel has a rich and long history visible in the numerous pillars in the older part of the building and the several paintings of cheese and mice around the hotel.
Location
The Radisson SAS Seaside Hotel is located in the rapidly growing Ruoholahti business district with numerous high-tech companies. As the name implies, it is located by the sea, offering beautiful views of the Gulf of Finland.
The hotel is easily accessible by public transportation or car. The Helsinki-Vantaa International Airport is 30 minutes away. The underground station Ruoholahti is 500 metres, the bus and railway stations less than 2 kilometres from the hotel. Tramline 6 runs right past the hotel entrance. For those of you arriving by your own car we have a large parking lot. One of Helsinki's most exclusive shopping streets - Bulevardi - is right around the corner from the hotel. You can stroll to the heart of the city by walking the street to its end.
The hotel is also within a short walk of the West Terminal sea port, terminal for most Tallinn boats. The other sea ports are less than two kilometres away. Tens of daily departures will take you comfortably and rapidly to Sweden, Estonia and Germany.
Room Info
All our 337 rooms including Standard, Superior and Business Class rooms as well as 5 suites offer a combination of modern elegance and warm cosiness that invokes the feeling of home. All the rooms have been renovated between 2003-2006. You can choose from three different room styles: warm red, stylish blue or tranquil sand. Top quality Magic Dreams beds guarantee sweet dreams and the well-designed work area helps you run your day smoothly.
Free broadband including wireless Internet access is available throughout the hotel for hotel guests staying at us. Non-smoking rooms and rooms for disabled guests are available upon request.