Home » Region » Croatia
Croatia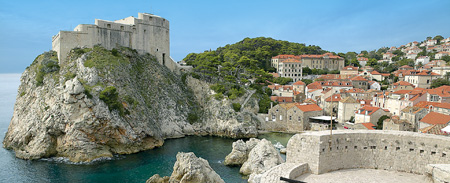 Croatia is a beautiful small country situated on the Adriatic coast. It is known as the country of a thousand islands. If you have ever dreamt about being on a small island alone with someone, this is the place for you. If you are a nature lover, Croatia offers camping, mountain hiking/biking, rafting, scuba diving and skydiving. Besides its natural beauty, it also offers: a unique history, a unique mixture of cuisines, many internationally recognised hotels and welcoming natives.
Zagreb is the capital of the country. It may not attract as many visitors as the coastal towns of Rijeka or Split or Zadar or Dubrovnik but is well worth a visit. There are many museums in town and a wonderful nightlife.
The Croatian coast is among the most beautiful in the world. It has unique cities like Split with its Diocletian palace or Dubrovnik which was the rival of Venice for centuries, great beaches and more than 1001 islands to choose from.
Plitvice is Croatia's most famous National Park. It has many lakes and waterfalls and is ideal for hiking or trekking. Region Dalmatia is beautiful with unmatchable nature and a thousand islands .Island Ciovo is only 25 km far away from Split and is connected by a bridge to Trogir, a litlle town under protection of Unesco.
Don't forget Fazana and the islands of Brioni ust a little north of Pula. You may not see them on a map but it was a summer home for Tito ( his choice of all Yugoslavia) and farther back the Caesars during the Roman empire.