Home » Regions » Iceland » Sudureyri
Sudureyri, Iceland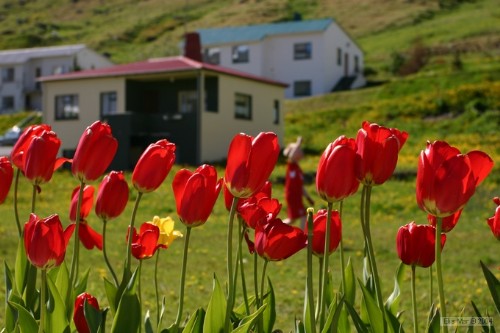 Suðureyri is a small and peaceful fishing village. Many small boats are equipped and run from Suðureyri, characterising the village, especially during the summer.
Hot water is in the ground at Laugar near Suðureyri and is used to heat buildings and houses and provides the water in the swimming pool in Suðureyri, which is the only outdoor thermal pool in the vicinity and very popular.
It is surrounded by spectacular mountains and on the north shores trees grow high up the mountain slopes - a rare sight in Iceland. Fishing and fish processing are the main activities, but tourism is increasing and a variety of interesting places are to be explored and deep sea angling is popular.