Home » Regions » Sweden » Gothenburg
Gothenburg, Sweden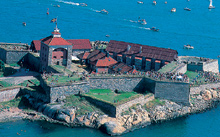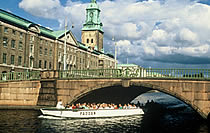 The ocean with splendid westerly breezes and a unique archipelago. Idyllic lakes, forests and wilderness.
Göteborg is Sweden's second biggest city. Many think it's just the right size. Home to its own culture, its own language and its own special character.In Göteborg, entertainment, nature and places of interest are never far away. Despite its cosmopolitan stamp though, it still has a typical small-town charm.
The city is often likened to San Francisco because, like the American city, this west-coast location has plenty of bridges, hills, water, trams and seafood restaurants.
Göteborg has a long and successful tradition of trade and industry, and some of Scandinavia's best known corporations such as Volvo, SKF, ESAB, Hasselblad - have their origins and head offices here.A significant proportion of Sweden's exports and imports pass through Göteborg's port, the largest in the Nordic region. Göteborg is the administrative capital of VÀstra Götaland county.