Home » Regions » Serbia » Belgrade
Belgrade, Serbia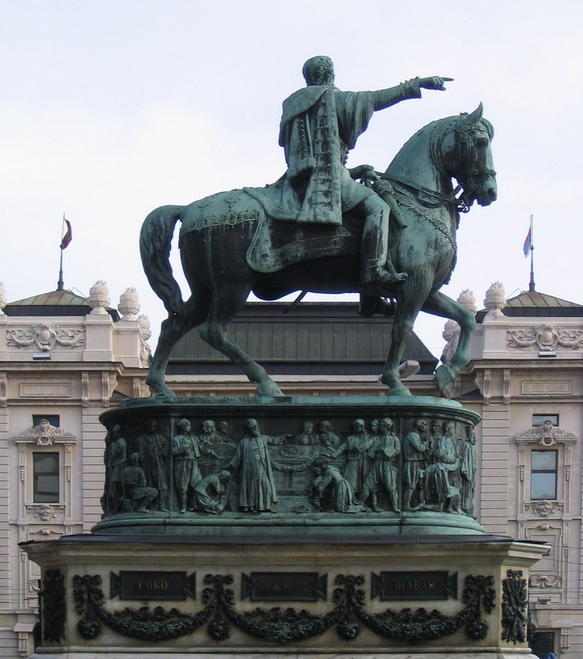 Belgrade is back on the tourist track! After the war and the Milosevic years that followed it, Serbia is opening up to foreign travelers and Belgrade is right on the main road crossing the Balkan. It is located on Sava and Danube banks which makes it very popular tourist destination for rivership cruisers.
With its mix of old splendour and communist architecture the city breathes its ambition to be the Paris of the region. Which it does rather well with it's numerous hip bars, superbe restaurants and chique fashion stores.
The Knez Mihailova is the major axis of downtown Belgrade. This pedestrian only street, is one of the best looking streets in Belgrade with many 19-th century buildings and the perfect place to go shopping. Knez Mihailova and the surrounding streets are home to some of the top fashion brands, including Hugo Boss, Escada, Fratelli Rossetti, Giorgio Armani, and many more. The street is the ideal place to go and contemplate Belgraders. The street links the Terazije square with Kalemegdan fortress.
Just next to Knez Mihailova street stands the Republic Square boasting the impressive National Theatre and the National Museum of Serbia.
Kalemegdan park and its fortress, which overlooks most of the city is the closest thing to a real "tourist attraction". From the fortress you can see how well Belgrade is positioned at the crossroads of the rivers Danube and Sava.
Skadarlija is the place to head for when dawn falls. The cobble-stone street is filled with restaurants featuring live music and couple of interesting nightspots. These rae the best places to meet U.N. workers on leave, diplomats and the increasing number of Western businessmen. The famous restaurants are "Sesir moj", "Tri sesira"...
Ada Ciganlija, Belgrade 's most popular city beach, is great place to relax during hot summer days. It is only 4 km far from city center. You can enjoy swimming in lake made by Sava river, or have a water skiing. Ada has various sport playgrounds for volleyball, basketball, football and even golf. You can always take a break in Ada's nice by the water cafes.