Home » Accomodations » Hotels » Sweden » Arjeplog
Hotels In Arjeplog, Sweden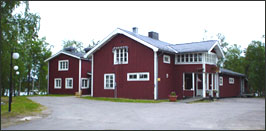 Kraja is the place, if you want to experience some days in wonderful Lappland. Welcome!!
Lyktan Hotel is a nice and cosy hotel providing rooms and breakfast. We have 36 rooms, single and double, equipped with satellite TV, shower and toilet as well as 7 larger family rooms for 4-5 people. From May to November we offer 8 youth-hostel type rooms with a total of 25 beds where there is a kitchen and self-catering facilities. We have an agreement with STF, the Swedish Tourist Assiciation. The hotel is situated 150 metres from the world-reowned Silver Museum in the centre of Arjeplog which is in the middle of Lapland, 70 km south of the Arctic Circle, 95 km from Arvidsjaur Airport and by Lake Hornavan, the deepest lake in Sweden. We are open all year round with the exception of 2 weeks from December 21st until January 7th.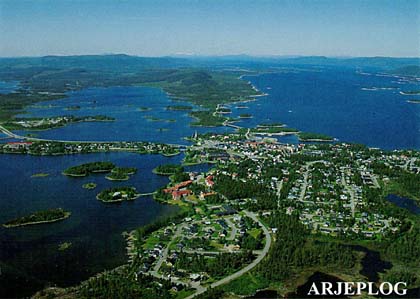 This is a great hotel, sitting high up on a hill 10 minutes from the town centre, providing spectacular views of the surrounding area which mainly consists of lakes and rivers. All rooms are modern and very clean. This hotel makes an ideal base for your daily escorted fishing trips, as all the waters you will fish are never more than a 30 minute drive and considering the midnight sun, you will be able to fish 24hrs a day. Hotel Silverhatten is also suitable for non angling partners as it provides a great base to explore the surrounding areas, or take one of the many escorted trips such as, Get to know Ajeplog, Mountain Trips, Family 4 wheel quads, Western Horse riding, meet the Saami people in Batsuoj and many more.