Home » Accomodations » Tomarp Gardhotel
Tomarp Gardhotel
Swedish Countryside Hotels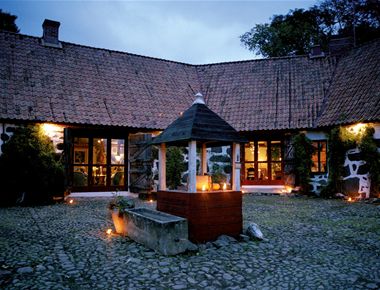 Tomarp GÃ¥rdshotell -a unique milieu for relaxation and enjoying great food.
This we promise you – Tomarp is unique.
Surrounded by fruit orchards, pastures and beechwood, expectations will rise as you reach this extraordinary and genuine hotel at the end of the graveled road. Expect the unexpected! And we can guarantee that your stay with us will be just as good as, or even better than, you had hoped for.
Location
Situated in the beautiful surroundings of Lake Råbelöfssjön, 15km north of Kristianstad, you will find this original farm.