Home » Accomodations » Svarta Herrgard
Svarta Herrgard
Swedish Countryside Hotels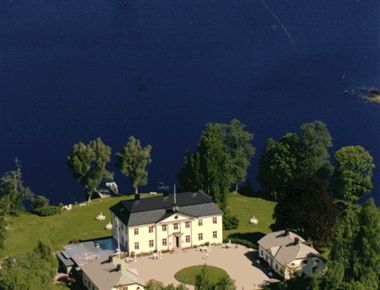 The splendid park surrounding the hotel, is well worth a visit for the garden enthusiast.
The walking trail Bergslagsleden runs just outside the hotel and invites to hiking in the beautiful countryside around here, and on the lake, guests can go fishing, take a boat ride or swim. For those who are interested in hunting, the hotel can also arrange this in their surrounding hunting grounds!
Location
Particularly nicely located next to Lake Lilla Björken (Little Birch) in Bergslagen, is the historic Svarta Mansion. The manor house is owned by the third generation of sisters Kristin and Louise Frantzén, whose family has had the property in their possession since 1946.