Home » Accomodations » Sophiendal Gods
Sophiendal Gods
Danish Castles & Manor Houses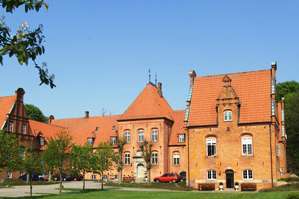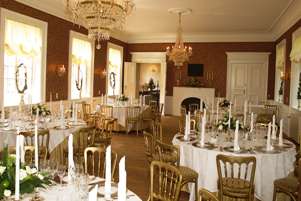 Sophiendal Manor is located in the highland between Ejer Bavnehoj and Himmelbjerget. Vast forests, lakes and rivers, make Sophiendal's location spectacular. The deers can be heard belling in the valleys and the eagles screaming.
The abbey church is situated behind the manor. The church was built in 1058 and is the oldest in the country. After the Reformation, the monastery was placed under Skanderborg castle until 1767, when the king sold Venggaard to the prefect von Woyda. He built the manor and called it Sophiendal after his wife Sophie.
The manor provides the perfect setting for special occasions. Sophiendal Manor is the ideal venue for christenings, weddings, birthday parties, receptions, seminars, workshops and board meetings, with capacity for up to 120 guests.
The wine cellar and interior design shop are open Saturday from 13:00 till 16:00.
Every Saturday at 16:00, there is wine tasting in the cellar. The guests have the possibility to taste 6 selected wines from our own production and from import.
Location
Sophiendal is located near Skanderborg, 30 minutes' drive from Jutland's capital, Aarhus. It is a perfect starting point for visiting attractions such as Legoland, the rain forest museum in Randers, the Old Town in Aarhus and the Fregatten Jylland.
Broad forests and soft slopes around the tributaries of GudenSen, Denmark's longest stream, make Sophiendal's location spectacular, and provide excellent opportunities for nature trips year round, be it on foot, horseback, or by car. Some of Denmark's highest points, the "Himmelbjerget" and "Ejer Bavnehof are also found in this region. The many lakes and forests are ideal for angling and hunting.
Room Info
The manor has 34 beautifully decorated rooms, all with canopy beds. The old farm buildings have been converted into conference rooms with modern facilities.