Home » Accomodations » Pension Vestergade 44
Pension Vestergade 44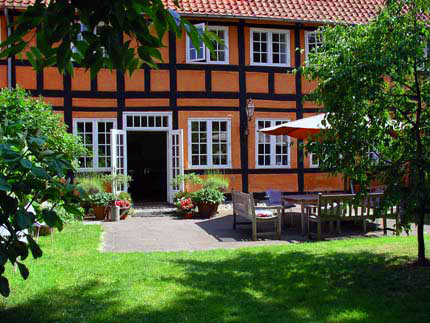 The house was built in 1784 by a sea captain as a dowry for his daughter. Much later, a well known sculptor - Gunnar Hammerich - lived here.
Today, Susanna Greve - who runs the Pension with a smile - lives behind the blue door, and has carefully restored and decorated the house and furnished it with antiques.
On arrival guests are served with coffee or tea in the sitting room or in the garden.
Location
To find us on arrival at Ærøskøbing harbour, walk up the main street and we are 200m on the right-hand side.