Home » Accomodations » Kong Frederik Hotel
Kong Frederik Hotel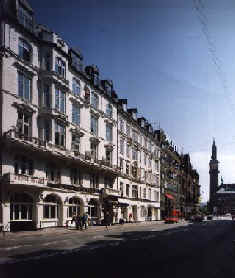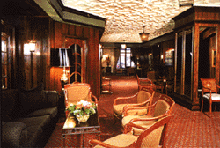 Kong Frederik hotel got its present name in 1898.
However we are a good deal older than that. As inn and hotel, the history of the spot we occupy in the old city can be traced back to the 1300s. Located just inside Copenhagen's western ramparts, this is where travelers sought food and rest after an arduous journey.
At the Kong Frederik, making guests feel at home is literally a centuries old tradition.
The Hotel Kong Frederik was built before the age of standardization and cement building modules, which means no two rooms are exactly alike. Our traditional English-style interior imparts an atmosphere of solid comfort that complements this well-preserved old-world hotel.