Home » Accomodations » Kievskaya Hotel
Kievskaya Hotel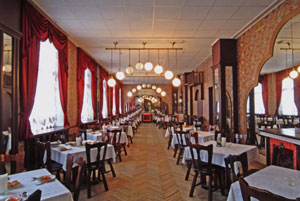 2 -star hotel is 5 storied building from 50`s renovated in early 80`s. The hotel offers the following services: a bar, a restaurant, postoffice, souvenir kiosk and conference hall, business center, international telephone.
Korpus 2 (former hotel "Zarya") has renovated restaurant. Continental breakfast.
Location
The hotel is located near the center of the city.
Room Info
Hotel has 40 doubles and 20 singles with facilities.
Room facilities: Room facilities: telephone , TV, shower/ WC