Home » Accomodations » Guesthouse Snjofell
Guesthouse Snjofell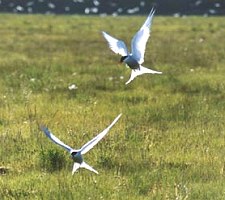 At Snjofell you'll find accommodation for every need. Over the last three years a major campaign has been enacted to make accommodations as neat and accessible as possible for tourists wishing to enjoy the area's special nature and wide variety of outdoor recreational activities.
Location
Arnarstapi boats unbelievable natural beauty, rugged shore cliffs and abundant bird life.
Nearby are a wealth of caves, volcanic craters chasms and fantastic lava formations.
Here is also an ideal place to enjoy the unique, mysterious and dynamic spectrum of the Northern lights, Aurora Borealis, an unforgettable experience.
Room Info
We offer are made-up beds and sleeping bag accommodation in 15 rooms for 33 people in a newly renovated two-storey house. On the lover lever is a sitting room, small kitchen and a common W/C.