Home » Accomodations » Garden Palace Hotel
Garden Palace Hotel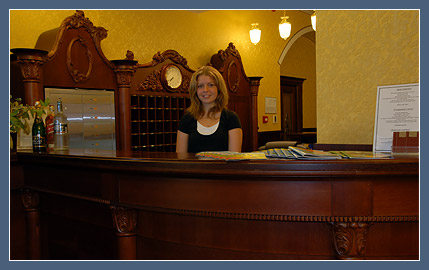 The most elegant and unique 4star hotel Garden Palace. 19th century building is superbly located in the heart of Riga, part of the city with ample opportunities for entertainment, business and acquitance with the Latvian culture.
Location
Convenient location with diverse range of museums, restarauts, shops, banks an many other tourist attraction places. Auto and train station is witin 5 minutes walking distance from the hotel, the way from the airport takes around 20 minutes by taxi. The fabulous panoramic view of the Old Riga, Town Hall Square, embankment and great river Daugava is one of the advantages of the hotel Garden Palace.
Room Info
Comfortable hotel "Garden Palace" ,equipped with modern amenities, has 66 comfortable rooms: single, double,twin, superior double, triple rooms as well as junior suite rooms, suite rooms, 1 or 2 room family apartments and two-storeyed 2-3 rooms apartment.
Each room has unique style and is elegantly furnished with natural wood.
The comfort, daintiness and all modern facilities in the rooms are blended together.
All rooms are equipped with bathroom with shower or bath, hairdryer, toiletry.
There are smoking and non-smoking rooms as well as opportunity to choose rooms with Old Town view or to the cosy enclosed court.
Combination of various room categories, from the standart class to the rooms of high class category provides individual touch to every guest.