Home » Accomodations » Fretheim Hotel
Fretheim Hotel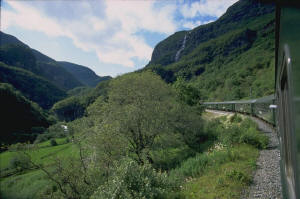 Welcome to Fretheim Hotel built in 1882 and steeped in tradition. Encompassed by fjord and mountain, the hotel is set in beautiful scenic surroundings, and yet is very centrally situated.
During the winter of 1998-99 the hotel underwent considerable redevelopment. The hotel is also equipped with course and conference facilities, a new restaurant, new bar with a panorama view, a new souvenir shop and a sauna. In addition to this, the hotel staff will be pleased to assist guests with their adventures and activities in the Flamdalen Valley and the surrounding district.
Location
150 yards from the ferry docks and the railway station
Room Info
Fretheim Hotel has 119 rooms (84 new ones).