Home » Accomodations » Fredriksborg Hotel
Fredriksborg Hotel
Swedish Countryside Hotels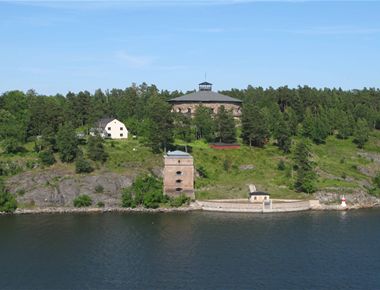 The building of the fortress Fredriksborg commenced in 1721. The position was ideal for defending Stockholm against enemies. Today, close to 300 years later, it's time for Fredriksborg to serve a whole new purpose.
The hotel has been carefully and thoroughly renovated and now it's time for all of to enjoy Fredriksborg with its astounding location next to Oxdjupet, the main inlet for all ships and boats entering Stockholm.
Location
Fredriksborg Hotell & Restaurant is located at the northern most part of Värmdö, an island in the archipelago 45 min from Stockholms city center. The stunning view over the Solöfjärd and the historic environment is something special – a new oasis in the archipelago.