Home » Accomodations » Egilsstadir Guesthouse
Egilsstadir Guesthouse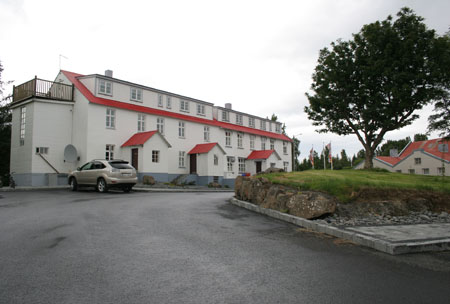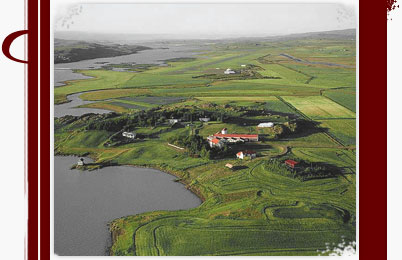 Egilsstasir Guesthouse is a cozy hotel which offers a peaceful environment for meetings or overnight stays during the week, and a revitalizing, romantic atmosphere over the weekend.
Centrally located within East Iceland and just an hours flight from Reykjav铆k, our guesthouse serves as an ideal base for taking a wide variety of sight-seeing excursions around the East.
There is a comfortable restaurant at Egilsstadir Guesthouse seating up to 50 people. We provide excellent, individualized service, with an emphasis on quality ingredients and international cuisine.
After meals, it is delightful to sit in the relaxed atmosphere of our cozy sitting room and read the latest newspapers or use the Internet.
Egilsstadir Guesthouse offers a variety of services for business meetings and small conferences. There are two well-equipped meeting and banquet rooms for 25 to 50 people. These rooms are equally suited for birthday celebrations, reunions, wedding receptions, company parties, promotional events etc.
The breakfast is served between 7.30 and 10.
The farm named Egilsstasir, which the much younger village on part of the farmland took its name from, is located at the most frequented crossroads in East Iceland. There were always numerous guests at the farm, so it was hardly an accident that a guesthouse was built there. In earlier centuries poverty often made it difficult to accommodate all the visitors coming to the premises, and in 1884 the resident Eir铆kur Halld贸rsson found himself forced to begin charging for accommodation in the farmhouses at Egilssta冒ir. This marked the beginning of guesthouse operations there, which have in fact continued ever since.
In 1889, the couple J贸n Bergsson and Margr茅t P茅tursd贸ttir bought the farm of Egilsstadir, thus beginning the history of their family at this place. J贸n is reported as saying: "The crossroads will be here", and that has certainly come true through the later growth of highways, the airport, and the village. Today, J贸n and Margr茅t's descendants occupy five houses on the estate.
Feel welcome to come and enjoy the lakeside tranquillity and beauty with us.
Room Info
Egilsstadir Guesthouse offers 18 recently renovated guest rooms, with wood parquet floors.
All rooms have en suite bathrooms, multi-channel television, radio, a coffee maker and hairdryer.
Our guest rooms are non-smoking.