Home » Accomodations » Clarion Stockholm
Clarion Stockholm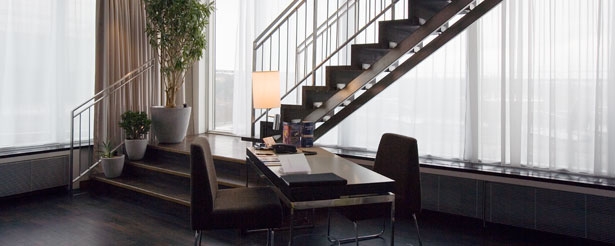 At Clarion Hotel Stockholm guests can enjoy our gardens, Greta's Kitchen (our à la carte restaurant), live music, lobby café, bars, contemporary art, and relaxation room. But it is not just about great food, spectacular art displays, great music or mingling. We focus greatly on fulfilling your needs to provide you with a wonderful nightâs sleep. Choose from our 532 rooms and luxurious suites that best suit your desires. We stand by ready to reserve your room of choice.
Room Info
Single - Well-equipped contemporary room with a single bed for a simple yet stylish and comfortable stay. Equipped with shower, WIFI and Pay TV. 14-18 sqm.
Standard - Double room furnished with everything essential for an enjoyable hotel experience. Half of them with baths, half of them with showers, all bedrooms feature seating furniture and floor to ceiling windows. WIFI and Pay TV. 22-24 sqm.
Superior - Fashionable larger rooms with a view. Perfect for special occasions and for those who like to treat themselves to that little bit extra. All equipped with bath, bathrobe & slippers. WIFI and Pay TV. 23-32 sqm.Spacious and luxurious accommodation with open living rooms, most of the Deluxe rooms are equipped with rotating 42❠plasma TVs for a touch of modern decadence. All equipped with bath, bathrobe & slippers. WIFI and Pay TV.
Junior suite - Junior Suite with desk and seating area and separate bedroom. Indulge yourself in the bath with an excellent view. Bathrobe and slippers. All with 42-inch flat screen TV-sets. WIFI and Pay TV. 38-47 sqm.
Sodersviten - With a bedroom floor and a floor for meetings dinners and mingle, this suite leaves little to be desired - 120 square meters with bar, fireplace and a terrace with Stockholm at your feet. 120sqm
Deluxe -