Home » Categories » Online Hotel Reservations
Online Hotel Reservations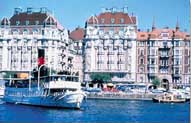 Scantours offers an online discount booking service for those clients who only require hotel reservations. We offer a vast selection of hotels world wide.
Click on the link below to see hotel descriptions and rates and to make Online Reservations.
We didn't find any current tours or cruises
May We Suggest
Give us a call at 1-800-223-7226 and speak to one of our travel specialists about what you're looking for. Customizing your experience is our specialty!