Home » Regions » Norway » Geiranger
Geiranger, Norway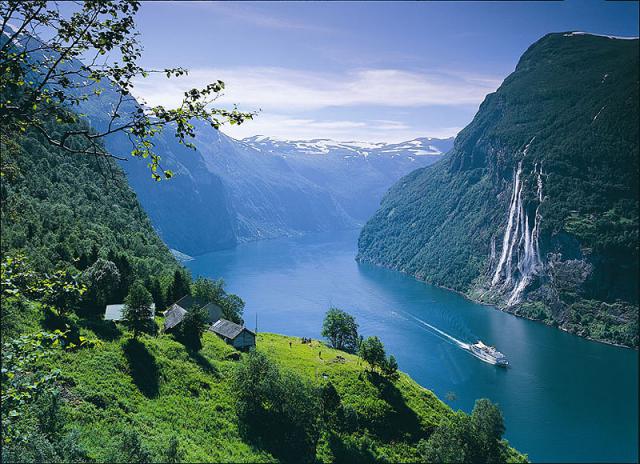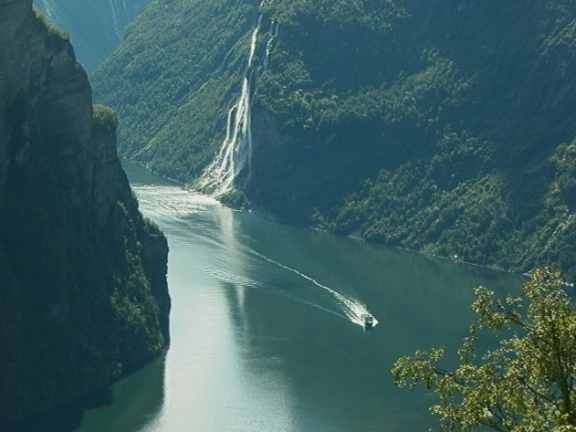 Hundreds of thousands of tourists, queens, kings, kaisers, cruise ship passengers from all four corners of the world have visited beautiful Geiranger.
Motoring tourists, adventurers.... all have discovered that the Geiranger Fjord is one of nature's masterpieces, and that the title "The most beautiful fjord in the world" is no exaggeration.
Geiranger is the crowning glory among Norway's fjord district\'s pearls of natural beauty. Majestic, snow-covered mountain peaks, beautiful and wild waterfalls, lush, green vegetation and the deep blue waters of the fjord - yes, it really is like something taken from a fairy tale. Take a fjord sightseeing trip and see it all!
Or follow the roads that twist and turn steeply through one hair-pin bend after another up to Dalsnibba, Flydalsjuvet and Ørnesvingen. From here you will have a fantastic view of one of the most beautiful scenic panoramas anywhere in the world.
The Geirangerfjord has been listed on the prestigious World Heritage List on the basis of the natural landscape that surrounds it. The Geirangerfjord is Norways first natural heritage site on the UNESCO World Heritage List.
The Geirangerfjord is unique in a global context, combining landscape development from the last Ice Age and up until the present day with rugged, beautiful scenery. The fjord and mountain areas are outstanding examples of young, active glacier landscapes,.
Geiranger is also the home of the World famous Union Hotel. Monarchs and Movie Stars have all been guests at this most prestigious and remarkable property. The Union is a fantastic place as a base for your visit to the fjord. It has all the ammenities that you would expect from a world class resort hotel as well as one of the most beautiful settings on the planet.
Your stay in Geiranger will bring you in touch with helpful, friendly and multi-lingual people who all share a common purpose: To make your visit to Geiranger a memorable one. We wish you a warm welcome to Geiranger!
Sights
Brudeslret
Brudesløret is a beautiful waterfall. Also known as the the Bride\'s Veil, it can be seen from ferries and fjord cruise sightseeing. Water volume is dependent on precipitation/water melt.
Dalsnibba
Dalsnibba is a viewpoint 1,500 metres above seal level by toll road. Incredible views of the Geiranger Fjord and surrounding scenery can be enjoyed from here. Accessibility is dependent on weather conditions.
Fjord Sightseeing
Scheduled sightseeing route in June July and August, otherwise charters for groups.
Geiranger Geological Park
Unique park with waterfalls and scenic beauty. Fairy tale figures by the Finnish wood-carver Jarmp Kaarela. Adapted for wheelchair users. Geological exhibition.
Geiranger Church
Octagonal Church located in beautiful surroundings with views across the fjord. Built in 1842. Decorated by Einar Flydal and Martin Mølsæter.The Church is open to visitors in the tourist season.
Knuten
Drivable section of the original Geiranger Road that as opened in 1889. An example of first class civil engineering. (Near RV 63).
Skagefl
Abandoned fjord-farm in beautiful surroundings on the slopes above the Geiranger Fjord. Attained fame when Queen Sonja and King Harald invited over 30 Royal guests to lunch in the farm courtyard when they celebrated their silver wedding in 1993. Can be reached by foot steep climb) by agreeing to be put off/picked up by the M/S Geiranger Fjord.