Home » Categories » Antarctica Cruises
Antarctica Cruises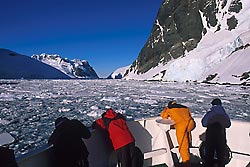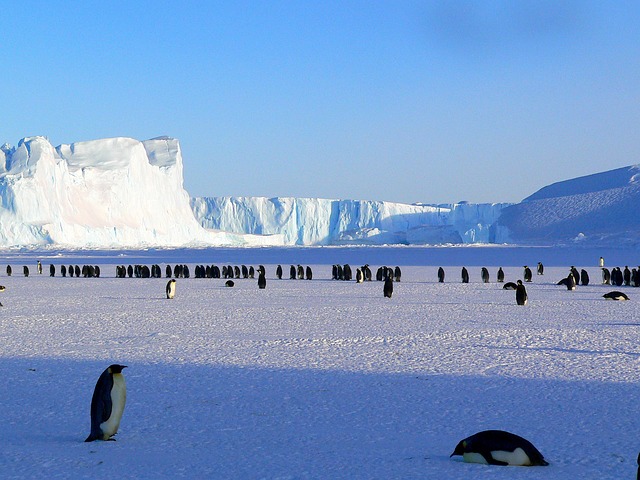 Antarctica, prior to 1820 was known as 'the Lost Continent', its existence being only speculation. It eluded even the greatest explorer/navigator of his or any other day- James Cook. In 1768, though not yet a captain, Cook was appointed leader by the Royal Navy of a scientific expedition to Tahiti to observe a solar eclipse by Venus. This was successfully achieved aboard the tiny 'Endeavor' but Cook had secret orders to seek a southern continent geographers had long believed kept the world in balance.
Those relative few with experience in these waters know very well how clouds & mists blend with glaciers & ice-bergs until solid land is virtually impossible to discern. Some of them believe that Cook may well have been the first to see the mainland - without knowing it. His accounts of rich sea-life brought whalers en masse & any one of these too could well have been the first to find the 'Lost Continent'.
It was 50 years before Russian explorer Thaddeus Von Bellingshausen was appointed by the Czar to sail further south than Cook & he was even more likely to have seen the continent without knowing it. However he later sailed into the giant breached volcanic crater of Deception Island & discovered -to his amazement & chagrin -dozens of American & British whalers comfortably at anchor. From a high & windy notch on the crater rim, the mainland was pointed out to him by Nathaniel Palmer - a young whaler from Connecticut. He was forced to concede to the youngster the questionable claim to a first sighting of Antarctica.
The British firmly believe it was their intrepid Captain Edward Bransfield who sighted the north-west Peninsula on Jan 30th 1820. The first sighting of the mainland for todays passengers going south may well be here, or at the popular first stop of Deception Island. Here you may see the Antarctic mainland from the same high windy notch where Palmer stood. On a possible second Deception Island landing, wear your swimsuit & you may well be treated to a surprise dip (yes in Antarctica!)in the volcanically heated sea-water of the lagoon.
Antarctica expedition has now become considerably easier to access. We invite you to come & enjoy Antarctic expedition cruises with our experienced crews & staff of lecturer/guide/specialists & thrill to the "once-in-a-lifetime" sights & sounds of the Last Continent.