Home » Accomodations » Hvedholm Slot
Hvedholm Slot
Danish Castles & Manor Houses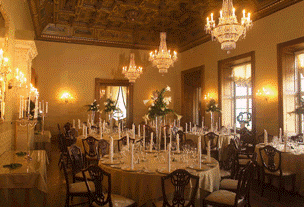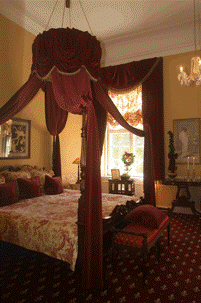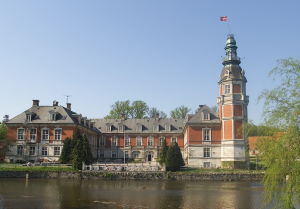 Hvedholm Castle is situated on the outskirts of Faaborg. The grandiose main building with the impressive view and location near the South Funen Archipelago, is breathtaking. In 1880, Count Bille Brahe Selby rebuilt the castle substantially. Today, Hvedholm has beautiful rooms with canopy beds, banqueting hall, restaurant and unique conference facilities.
The main building has 45 restored rooms, all with canopy beds. In the castle park are 17 suites and rooms. 16 of the rooms have been built in 2007.
The guests have also the opportunity to stay in Aeblehuset, which is a very luxurious room.
The castle provides the perfect setting for special occasions. Hvedholm Castle is the ideal venue for christenings, weddings, birthday parties, receptions, seminars, workshops and board meetings for up to 150 guests.
The wine cellar and the interior design shop are open Saturday from 13:00 till 16:00.
Every Saturday at 16:00, there is wine tasting in the cellar. The guests have the opportunity to taste 6 selected wines from our own production and from import.
Location
Hvedholm Slot is situated in South Funen on the outskirts of Faaborg with a beautiful view over the town, from where you can explore the multitude of islands in the archipelago. The area also bears the name "Denmark's Garden", and is known for its picturesque beauty. Among the attractions are also Egeskov castle (museums and a famous maze) and the Hans Christian Andersen museum in Odense.
Room Info
The hotel has 120 beds in 7 suites, 23 rooms with canopy beds, 11 standard rooms and 4 "hikers rooms".