Home » Accomodations » Holmenkollen Park Hotel
Holmenkollen Park Hotel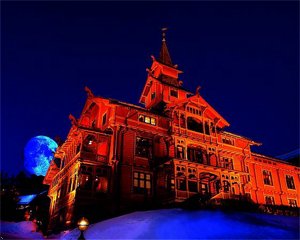 Natural harmony combined with professionalism is difficult to achieve. It demands strong foundations, skills and a powerful will.
Holmenkollen Park Hotel can proudly declare we have managed this. We have a rich selection of culture and nature.
You may even catch a glimpse of Elks at sundown here where there is fresh Norwegian nature as far as your feet will carry you. Or if you prefer, the attractions of the capital city are just a stone's throw away.
Location
Parts of the hotel, date back to 1894 and the "National romantics" period. A rich cultural inheritance is blended with "All mod cons" facilities. As well as gourmet restaurants, meeting and function rooms. The hotel also boasts a "Multi-purpose" hall measuring 1000 sq. meters. Today we are one of Norway's largest conference hotels.
Room Info
Holmenkollen Park Hotel Rica also has suites and an exclusive wing. This wing has a number of rooms and can be closed off from the rest of the hotel, as required. All the rooms are of a high standard. Many of them have distinctive furnishings, reflecting the old dragon style. There is also the unique view across the city and fjord and of the scenery around Oslo, providing its own peace and quiet. Wireless internet access, mini-bar, hair-dryer and pay-per-view TV come as standard in every room.