Home » Accomodations » Augustin Hotel
Augustin Hotel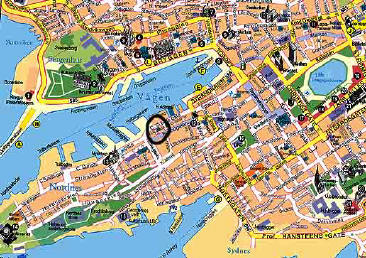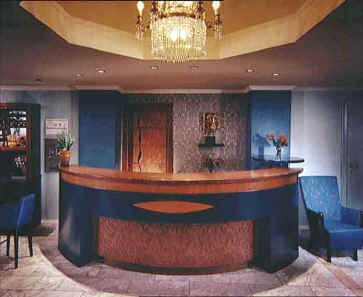 History of Augustin Hotel
Augustin is now the oldest family-run full-service hotel in Bergen. The hotel, built in 1909 in Jugend style, passed into the hands of the present family ten years later, and is now run by the fourth generation. Its 1995 extension increased capacity from 36 to 87 rooms.
One of the city's oldest taverns, the Altona (c. 1600) used to stand on the site of the present hotel. The Altona was long renowned as a base for Bergen artists and musicians. Musikselskabet Harmonien, Bergen's venerable orchestra, used to rehearse there, as for some periods did the theatre company Det Dramatiske Selskab. Other memories of those days may be seen in the hotel's winecellar, which dates from the 1600s. This is now being renovated and will be open to the public in 1997.
The hotel's new wing, however, brings you back to the modern age. Running a hotel is a matter of continuous improvement and adaptation to contemporary demands. The new rooms have all the modern facilities and comfort. Special doors with intarsia work are the first things you see, while both rooms and bathrooms show that the interior architect has concerned herself with both the practical and aesthetic aspects.
Art makes for atmosphere. The hotel's collection includes many masterpieces of contemporary Norwegian art; guest-rooms and common spaces are decorated with original works of graphic art, paintings and sculptures
Location
Location:
Centrally situated in the shopping and harbor area. Some rooms have a view of the harbor. Walking distance to Bergen city center sights such as the Aquarium, Fishmarket and Fløyenbanen funicular. 1 km to the railway station, 300 meters to the express-boat terminal and 10 km to Bergen Airport (Flesland).
Room Info
Health, safety and working environment are vital for both guests and employees. The hotel has rooms for both allergy-suffers and wheelchair users - and more than half the rooms are non-smoking. The Norwegian Technological Institute has helped the hotel undertake an environmental audit, an important tool for the choice of environmental alternatives wherever they exist. We want to be a greener company and have this strategy realized in all the decisions large and small that our staff take every day. Safety for guests and employees is the first priority. The hotel has therefore recently invested in the latest fire-alarm technology, directly connected to the main fire station, a mere three minutes away.