Home » Accomodations » Radisson Blu Astorija Hotel
Radisson Blu Astorija Hotel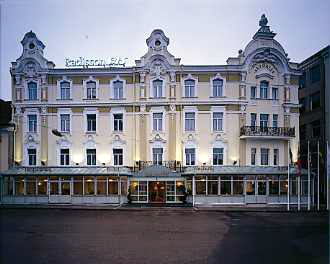 Superbly located in the heart of the Old Town, the Radisson Blu Astorija Hotel in Vilnius, the capital of Lithuania, is a jewel of a hotel. The hotel was originally built in 1901 and was completely renovated in 1998; yet it has held on to its turn-of-the-century charm and offers guests a unique hotel experience.
Room Info
The Radisson SAS Astorija Hotel has 120 well-appointed rooms in a classic decor including Business Class rooms and suites. Non-smoking rooms, non-allergic rooms as well as rooms for disabled guests are available upon request.
Free Broadband including high-speed and wireless Internet access is available throughout the hotel. This means that our guests can log on from anywhere in the hotel for free!