Home » Accomodations » Kokkedal Slot
Kokkedal Slot
Danish Castles & Manor Houses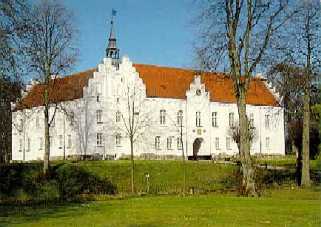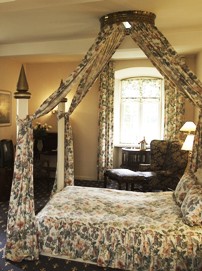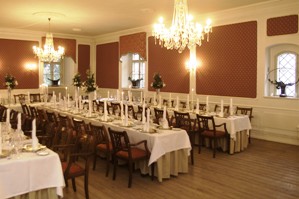 Kokkedal Castle is situated on a hillside with an impressive view over the Liim Fiord. The moat that circles the castle, indicates that the castle was built for war and defence. Good atmosphere and conversing guests can be heard in the beautiful halls. The history of Kokkedal Castle goes back to the Middle Ages. The castle was first mentioned in a document from 1470. At that time, the estate belonged to esquire Anders Albrechtsen.
The castle is beautifully decorated and provides the perfect setting for festive occasions. Christening and wedding receptions, birthday parties, seminars, board meetings, workshops and many other events, can be held at Kokkedal Castle. Dinner for up to 100 guests can be served in the banqueting hall.
The wine cellar and interior design shop are open Saturday from 13:00 till 16:00.
The wine tasting takes place in the wine cellar at 16:00 and the guests have the possibility to taste 6 selected wines from our own production and from import.
Location
Kokkedal is situated in a nature area between the Limfjord and the North Sea, and the region offers several attractions, for example Skagen, an amusement park, the North Sea museum and the sandy beach at Tranum.
Room Info
There are 18 rooms in the main building. All rooms have canopy beds and have been beautifully restored by the present owners. There are also 8 holiday apartments in the castle park, all have access to sauna and swimmingpool in the summer.