Home » Products » New Years Celebration in Iceland
New Years Celebration in Iceland
Iceland in Winter Package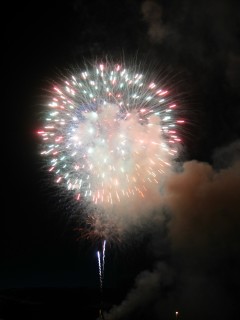 The fireworks displays on New Year's Eve in Iceland have to be seen to be believed. On this evening, the ban on fireworks is lifted and citizens use the opportunity to the fullest, lighting up the night sky with a massive, brilliant show of blazing colours as far as the eye can see.
On a guided tour, you'll learn about Icelandic elf folklore related to the magic of the holiday. Enjoy a hosted gala evening of music, entertainment and a buffet extravaganza, followed by a trip downtown to experience the amazing fireworks spectacle and join the festive celebrations.
Itinerary
Arrive Reykjavik and individual transfer to your hotel.
The day is open to your inspiration. Enjoy a stroll down Laugarvegur and Skolavordur streets, check out the holiday treats at the Kolaportid flea market on the harbor, or visit one of the many geothermal swimming pools in the area. Overnight in Reykjavik city for the next three nights.
Explore Reykjavik with a local guide and learn about special traditions and Icelandic folklore related to the magical New Year's Eve in Iceland.
The first stop is to purchase fireworks organized by the Icelandic Rescue Teams. Each year on December 31st, Icelanders light up over 600 tons of fireworks... that's nearly 5 lbs (2 kg) per inhabitant! Next we visit the old Reykjavik cemetery of and hear the mysterious tale of the graveyard caretaker and why the dead rise from their crypts on New Year's Eve... Off to Hafnarfjordur, "the town in the lava" famous for its elf population, where we visit an elf stone, keeping in mind that the mystical "hidden people" roam freely on New Year's Eve! Our excursion ends in a beautiful clearing where we light a small bonfire, toast to life and love and say farewell to the passing year in traditional Icelandic fashion! .
In the evening, delight in a New Year's Eve dinner artistically prepared and made from fresh local ingredients straight from Icelandic farmers and greenhouses and the neighboring ocean. Indulge yourself in various artisanal starters, hearty entrées and endless tasty desserts.
Fireworks are lit all night long, reaching a high point at midnight, when the sky lights up for a few minutes as fire trucks and docked ships ring their bells and blow their horns to welcome the New Year.
After midnight, the nightclubs and pubs are open for business and the downtown area becomes a veritable catwalk of Icelanders outfitted in their finest holiday glitz, with dancing and celebrations going well into the morning. The biggest party night in a city renowned for its nightlife, the New Year's Eve celebration in Reykjavik is the stuff of legends.
19:00 (7:00pm) - Dinner is served - Starter, New Year's Festive Dinner with live music. Dinner includes starter, New Year's Festive Buffet, and Desserts. Cash bar available.
23:45 (11: 45pm) - Sparkling wine and canapés served in Háteigur festive hall (4th floor).
Dress code: Formal wear or smart casual.
Today we suggest a tour to visit some of Iceland's natural highlights, such as the Blue Lagoon geothermal spa or the Geysir hot spring area. We offer a variety of interesting daytours all days, check our selection and book ahead.
Following breakfast, you will check out of the hotel and return to the airport on your own.
Notes
There is a minimum 3-night stay for this package. Additional nights are available.
Price Includes
Hotel Accommodation As in Itinerary With Daily Breakfast
New Years Eve Celebration Per Itinerary
Daily Breakfast
Guided Reykjavik Discovery of Folklore and New Year

Price Does Not Include
Airport Transfers Kirkenes
Optional Excursions