Home » Accomodations » Hotels » Iceland » Akureyri
Hotels In Akureyri, Iceland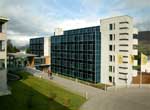 Travel in Iceland - Welcome to Hotel Edda * 72 Rooms with washbasin * 132 Rooms with bath * Restaurant * Swimming pool across the street Open 14 June - 27 August The restaurant seats about 150 people where you can have a delicious dinner buffet as well as an a la carte. We also recommend our rich and varied breakfast buffet. A small café is situated in the reception area. On sunny days we serve outside on the veranda.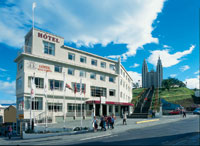 Hotel Harpa has a joint reception with Hotel Kea. Breakfast, restaurant, bar and all service is in the Hotel Kea side of the building. The hotel offers a choice of 26 newly renovated rooms equipped with private bathrooms. The rooms are bright and furnished in a functional way in order to provide comfort for our guests.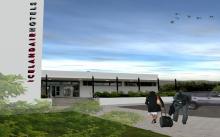 Stay in the centre of culture, education and leisure activities in North Iceland Akureyri is an ideal choice for your stay in Iceland's second city and "capital of the north". Hotel Akureyri is the newest addition to Icelandair Hotels. The hotel will open with 63 rooms on the June 1st 2011 and 38 the June 1st 2012.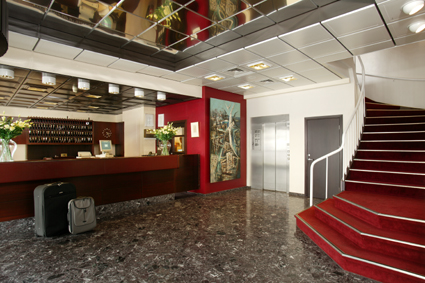 Located in the heart of Akureyri, gateway to the rich natural splendor of northeast Iceland, Hotel Kea has been welcoming guests since 1944 with the same high standards of elegance, quality, service and comfort which would be expected of one of Icelands well-established hotels. The hotel offers four halls for meetings and conferences, bars and restaurant. Comfort, rest and relaxation come easily in all of the 73 bedrooms. They all have private bathroom, coffee and tea, making facilities hairdryer, telephone, radio and satellite television. There is room service from morning till evening and same day dry cleaning, to mention but few of the benefits of staying with us.
Located in the heart of Akureyri, gateway to the rich natural splendour of northeast Iceland.