Home » Accomodations » Continental Hotel
Continental Hotel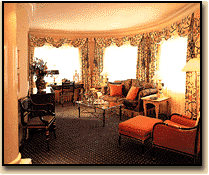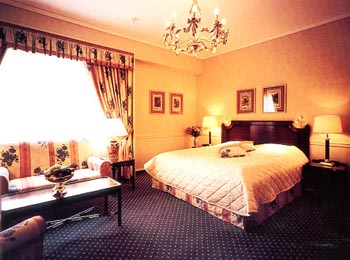 The flagship of Oslo's deluxe properties, the Continental overlooks Palace Park and is opposite the National Theatre. Once a baronial mansion, the meticulously maintained Victorian decor features brocaded walls hung with oil paintings and public rooms furnished with authentic antiques. Modern in spirit, the hotel is alive with sophisticated activity. The Annen Entagen restaurant is internationally famous and the Theatercafeen cafe is popular with Oslo's intelligentsia. The Continental is managed by consummate hotel professionals.
You will find the Continental at the very hub of Oslo's bustling life and activity ... the centre of events and only a short walk from museums, concert halls and theatres. The hotel has been owned by the same family for over four generations and they will ensure that your stay will be a memorable and comfortable one.
Dating from 1900 - it has been run by the same family for four generations. Edvard Munch liked it so much that he presented nine drawings, which hang in the bar. Its Royal Suite was specially decorated for a visit by the Duke of Edinburgh.
The famous Theatercafeen, popular with Oslo diners, is often fully booked, especially at the weekend. "Though large, it has a family atmosphere," says one visitor. "It is one of the best hotels I have stayed in. Our suite was lovely, with a large, well-equipped bathroom. Staff are charming and attentive; housekeeping is of a high standard. The buffet breakfast, in a pleasant room, is average, but the home-made Danish pastries are to die for, as are the bread and cakes - the bakers start work at 5 am. Excellent light meals are served in the bar." Most bedrooms are large, with a sitting area, and triple-glazed against street noise.
Location
City Center, overlooking Palace Park, between National Theater and Town Hall.
Room Info
23 suites, 110 double, 26 single. Some no-smoking. Air-conditioning.