Home » Accomodations » Admiral Hotel
Admiral Hotel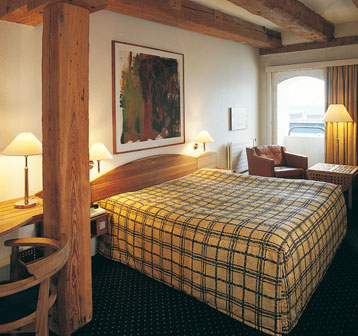 In a completely restored magnificent warehouse from 1787 you find the Copenhagen Admiral Hotel. The history and age of the building shows, however, in the well kept timber construction of solid beams from Pomeranian pine which can be seen in all parts of the hotel. And if you add to this some great restaurants, a nightclub and all the other facilities which you expect from a first class hotel, you can be sure that your stay in Copenhagen will be a perfect one if you choose to stay at the Copenhagen Admiral Hotel.
Location
Placed right in the City on the harbor front promenade, the hotel's closest neighbor is the Queen's residential palace Amalienborg.
Room Info
The hotel has 366 deluxe rooms and suites. In size all rooms are well above the average of both Danish and foreign luxury hotels. The rooms are fully equipped with all the facilities you would expect from a modern hotel.