Home » Regions » Norway » Dalen
Dalen, Norway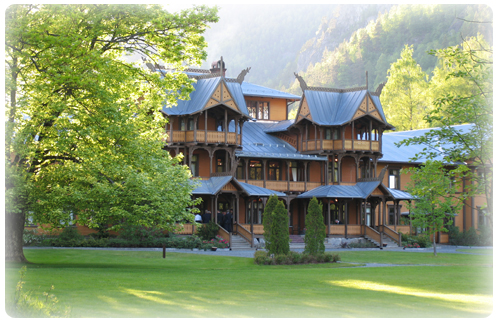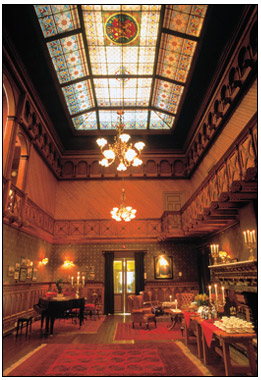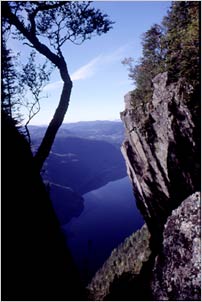 Located in south central Norway, roughly half way from Oslo to Stavanger, Dalen marks the Inland most point of the famous Telemark Canal. There is spectacular scenery, endless hiking trails and remarkable fishing. In winter of course there is the Norwegian style of skiing known worldwide as Telemark.
Water resources and topography have contributed to making the village a large exporter of energy. The development of water power has been used to encourage growth and prosperity in a village where the eastern part of the country meets the southern and western part.
What Dalen is most known for is the famous Dalen Hotel. Dalen Hotel was built in 1894, its architecture inspired by Norway's historic stave churches. From the very beginning, it was an imposing structure, built in the "dragon style", the Norwegian version of the "Swiss chalet" architecture popular throughout Europe at that time. A guide to Norway's architectural heritage offers the following description of the hotel:
\"Dalen Hotel is not only one of the greatest tourist hotels from the fin de siècle period, but also one of the best preserved. Its interior is every bit as magnificent as its exterior suggests. In renovating, restoring and renewing the hotel, its owners have been at pains to ensure that the work is in keeping with the spirit of the original."
Since its completion in 1894, Dalen Hotel has been host to both royality and local guests alike. The English aristocracy has enjoyed its amenities as well as King Haakon, the King of Siam, Leopold of Belgium and a myriad of other prominent Europeans.