Home » Accomodations » Store Restrup Herregaard
Store Restrup Herregaard
Danish Castles & Manor Houses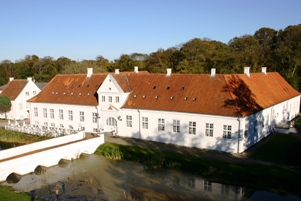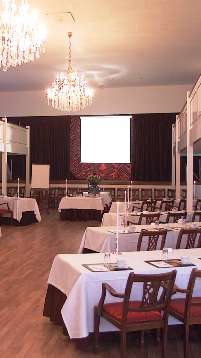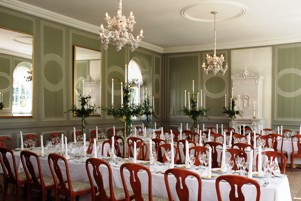 Store Restrup Manor House is situated outside Aalborg. The old, beautiful manor house is surrounded by forest and park. The area has been inhabited since the Stone Age. The halls are good examples of Baroque style, which was predominant in the 17th century, when Count Christian Levetzau built the present main building, after the Northern War in 1723.
The manor house provides the perfect setting for festive occasions. Store Restrup Manor House is the ideal venue for weddings, christenings, birthday and family parties, board meetings, seminars, workshops and many other occasions, with capacity for up to 300 guests.
The wine cellar and interior design shop:
Open Saturday 13:00 till 16:00
Every Saturday at 16:00, there is wine tasting in the cellar. The guests have the possibility to taste 6 selected wines from our own production and from import.
Location
Store Restrup is situated in a quiet park area a few minutes' drive from Aalborg.
Room Info
In the main building are 23 restored rooms, all with canopy beds. In the annex are 25 hotel rooms. The Tapestry Room is beautifully decorated with French tapestry from 1815. The Theatre Hall can hold up to 300 seated guests and offers the ideal environment for many events. There is a bar, terrace, scene and balcony.