Home » Regions » Holland (Netherlands) » Amsterdam
Amsterdam, Holland (Netherlands)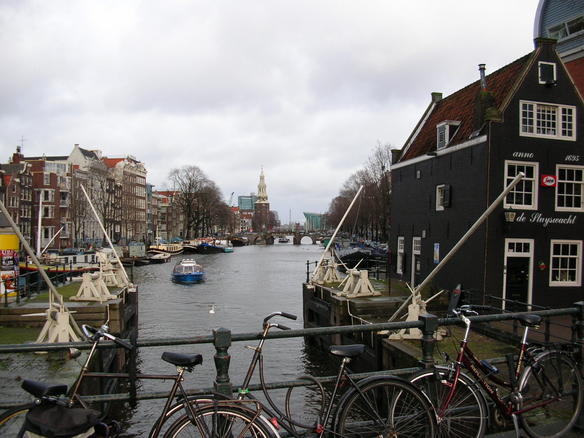 Amsterdam is one of the most charming cities in Europe. It is beautiful, hip and laid back with lots to do and lots to see. The city is full of many pubs, food from all over the world and friendly people. A visit to this very beautiful city is sometimes like taking a walk in the 17th century.
The center of Amsterdam has a lot of charming architecture dating from this period. Its an excellent city to tour on foot or bicycle. In summer one of the best places to go for a relaxing afternoon is the Vondelpark. It is a great park, right in the center of things and very lively. With a bit of luck you can catch a (free) outdoor concert. There are also a few trendy places in the park where you can sit and have a beer, such as the Blauwe Theehuis.
Amsterdam was originally built on the shores of the saltwater Zuiderzee, but as a result of centuries of land-reclamation projects the city now borders the freshwater of IJsselmeer.
The center of Amsterdam is shaped like a horseshoe, surrounded by four famous canals called the Singel, Herengracht, Keizersgracht and Prinsengracht. These are best to walk along if you want to see the citys beautiful gabled houses.
There are lots of interesting small shops for browsing and bigger shopping centers. Clusters of shops can be found in the pedestrianised passages and even in the old post office, which is right behind the central Dam Square (on which you can find the Dam Palace).