Home » Accomodations » Radisson Blu Klaipeda
Radisson Blu Klaipeda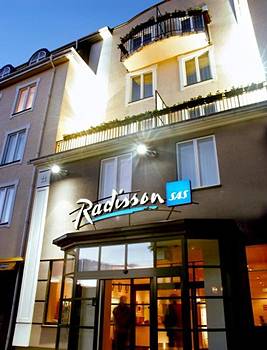 As a direct contrast, the Klaipeda of today is an exciting modern city with an expanding harbour, large transit terminal and free trade zone. Due to its excellent location and facilities, Klaipeda, together with neighbouring Palanga and Nida, is a booming summer resort. Visitors can enjoy the city's wealth of cultural events and entertainment; many of these festivities are associated with the sea, the most popular being the Sea Festival held annually at the end of July.
Sauliu Street 28 - LT- 92231 Klaipeda - Lithuania Phone: +370 46 490 800
Location
The Radisson BLU Hotel, Klaipeda is in the very heart of the city and most of its sights including the Old Town are within easy walking distance. The Palanga International Airport is a 30-minute drive, while the Klaipeda International Ferry Terminal is just 10 minute away by car. The Vilnius International Airport is about 300 km from Klaipeda or a 3.5-hour journey by car.