The M/S Pearl of Scandinavia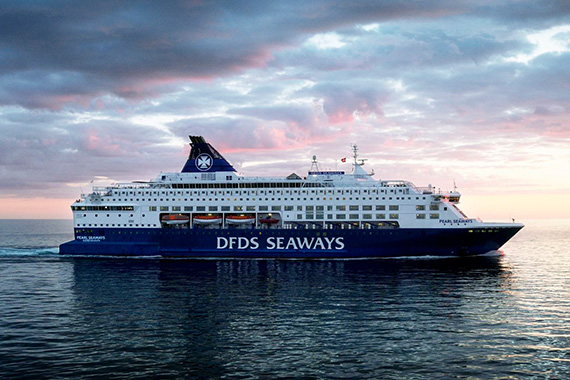 | | |
| --- | --- |
| Built | 1989 |
| Refurbished | 2001 |
| Length | 169 m |
| Beam | 27 m |
| Tonnage | 35498 tons |
| Cruise Speed | 21 knots |
| Class | Det Norske Veritas |
| Passengers | 2026 |
Our service between Denmark, Sweden and Norway includes a night onboard in the comfort of a cabin with your own berth.
Both ships operating on this service have been designed to suit a diverse range of travellers - from those on a tight budget, (Economy Cabins) to those who want to live the life of luxury in the best cabins whilst on board. (Commodore Suites).
Commodore Balcony: An outside cabin with its own balcony. The cabin has approx. 27 square metres of floor space and houses a television, bathroom, double bed and lounge area for the exclusive use of Commodore Balcony passengers. There are a total of 22 Commodore Balcony Cabins on Deck 11.
Commodore Suite: The largest of our outside cabins, with a lounge area, Television and separate double bedroom. There are a total of four Commodore Suite cabins at the bow of the ship on Deck 7 and 9. These are extremely comfortable cabins and are relaxing way to pass the passage.
Commodore Class: There is a choice of Commodore and Commodore De Luxe for those who wish a more spacious and luxurious travel experience. Commodore's are spacious outside cabins with mini-bar, fruit basket, toiletries and steward service on departure and arrival.
Standard Cabin With View: Cabins with a fantastic sea view, shower and toilet. There are a total of 189 cabins of this quality on Deck 5 and above available for one, two, three or four people.
Standard Cabin: Features the same facilities as the Standard Outside Cabin but with artificial light only. There are a total of 307 cabins of this quality on Deck 5 and above available for one, two, three or four people.
Economy Cabin: This ship offers two berth economy cabins only, they are on average 7 metres square. Cabins have the same facilities as shared cabins and are located on Lower down in the ship and therefore may experience some noise from the engine.