Imperial Hotel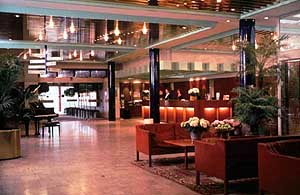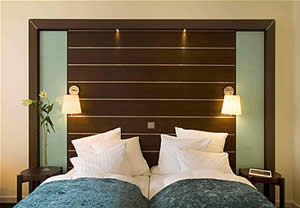 The Imperial Hotel Copenhagen is a dynamic 4 star hotel that with the utmost in classic Danish design and modern architecture. It exudes an elegance, style and atmosphere appealing to both the effective person on business as well as the relaxed weekend guest.
The Imperial Hotel - Refurnished, relaunched and really great!
The Brasserie Imperial is one the hotels restaurants, set in beautiful surroundings.
Location
The Imperial Hotel has an exceptional location right in the heart of Copenhagen. Being situated within walking distance of Tivoli, the Central
Station, Strøget and all the major attractions makes it a perfect place to stay.Distance to the Airport is only 10 km. There is an express train service running between
Copenhagen Airport and the Main Central Station 3 times an hour, taking only 12 minutes.
Fare price dkk. 16,50 one way! The taxi fare from the airport to Imperial Hotel:
approximately dkr. 140,00. Travelling time of approx. 15-20 minutes.
Room Info
All the rooms are tastefully furnished and are characterised by style, individuality, Danish design and art.
Since the Arp-Hansen Hotel Group took over the hotel in 2004, we have invested millions in developing, improving and increasing the capacity of the Imperial Hotel. In autumn 2005, we opened 50 new rooms.
In May 2006, we will have completed an extensive renovation - and we shall present \\\"the New Look\\\" of the Imperial Hotel. We have carried out the improvements with great respect for the classic Danish design and the famous \\\"spirit\\\" of the Imperial Hotel.
The major works include:
All rooms have been thoroughly renovated with new bedrooms and bathrooms
All rooms have been equipped with air conditioning with individual controls
The corridors have been redecorated, and all rooms have new doors and a new lock system
The lobby has been redecorated to give our guests an even warmer welcome
The gourmet restaurant, The Imperial Garden, has been renovated with new interior and lighting giving the place a new sophisticated atmosphere. The restaurant will be even more elegant and the menus will be updated accordingly!
Our many pieces of classic Danish furniture have been restored
The huge kitchen has been totally renovated